About Amora Massage Therapy
Amora Massage Therapy was birthed from the heart of Zana Ng who, over her last seven years of work as a Registered Massage Therapist, has seen the benefits of relating to her patients as whole people rather than just a collection of signs and symptoms. The RMTs at Amora ensure that their patients are treated with love, respect and honour, as well as professionalism. If you would like to see a Registered Clinical Counsellor, Jonathan Lee is available at the clinic on Monday nights.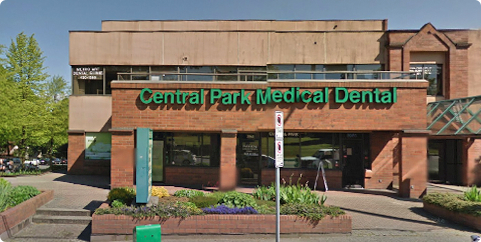 About our Therapists

Jonathan Lee
Registered Clinical Counsellor
Jonathan is a Registered Clinical Counsellor passionate to help his clients find freedom and hope, offering sincere honesty, wise insights and genuine empathy. Jonathan received his Bachelor of Science (Honours) from UBC before deciding to complete his Master of Arts in Counselling Psychology from Trinity Western University in 2010. He's found his background in science has proven very useful in informing his therapeutic interests in trauma and anxiety treatment. Jonathan has experience working in private practice, and in community and government agencies, and is also trained in Observed and Experiential Integration (OEI).
Jonathan is available at Amora Massage Therapy Clinic on Mondays 7-9 pm.
Katherine McKinnon
Registered Massage Therapist
Katherine is a graduate of West Coast College of Massage Therapy. Her experience as a yoga and fitness instructor inspired her passion for holistic wellness and taught her that each person's body and healing process require an individualized approach.
While Katherine is passionate about assisting all her patients with their unique health and wellness goals, she is especially interested in the effects of massage therapy in managing chronic pain and mental health. She hopes to empower and support her patients in improving and maintaining a better state of health.
Katherine is available at Amora Massage Therapy Clinic on Mondays, Tuesdays, and Wednesdays. She is available at Honey + Garlic Health Studio in Vancouver on Fridays.

Kristine Yong
Registered Massage Therapist
Kristine now works full-time in a massage clinic in Port Coquitlam (you can see her availability here). She may work at Amora Massage Therapy Clinic from time to time.
Special Note:
All our therapists may be willing to make appointments on other days, so patients can feel free to add themselves to our cancellation lists so we'll know they want to come and can consider calling to slot them in.